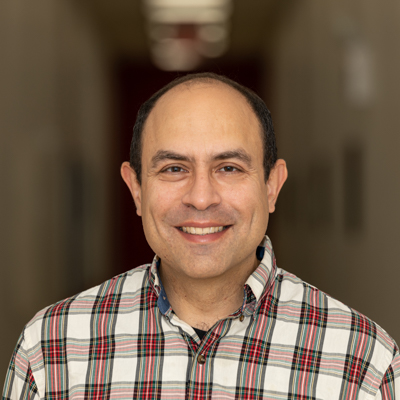 Senior Director of Data and Assessment
David Morales serves as the Senior Director of Data and Assessments for the Brilla Schools Network. David learned about Brilla and Seton through his oldest children, who were Seton Teaching Fellows, and was attracted to Seton's mission of academic excellence, strong character, and, for those who choose it, vibrant Catholicity. He has a bachelor of science degree in information systems from NYU and a master of education degree in administration and supervision from Marymount University. David worked in corporate New York for over a decade before making a career switch to education, serving as the director of technology for Saint John Paul the Great Catholic High School in Northern Virginia. He, his wife Cheri, and nine children have lived in Virginia for the past 14 years and are excited to come back to the New York area, where many of their extended family live. David loves taking walks with his wife, playing outside with his kids, and taking day trips to museums and zoos.
It's not enough to love the children, it is necessary that they are aware that they are loved.
- St. John Bosco
Contact David Morales at
david.morales@setonpartners.org