The History of Brilla 
In 2011, the Archdiocese of New York made the heartbreaking decision to shutter 60+ Catholic schools–primarily K-8 schools in underserved communities. Cardinal Dolan did not want to abandon these communities, so he asked Seton Education Partners to help. Anthony J. de Nicola, chairman of private investment firm Welsh, Carson, Anderson and Stowe, a long-time supporter of giving underserved children and their families access to better educational options, worked with Seton Education Partners on launching a new school model to continue serving children and families who lost access to a Catholic education. Brilla, which means "shine" in Spanish, launched in 2013 in the Mott Haven neighborhood of the South Bronx in a former parochial school building that had been shuttered. The school, inspired by the classical tradition, helps students to grow intellectually, socially, and physically into young men and women of good character and spirit, and to be prepared for excellence in high school, college and beyond. Alongside outstanding academic instruction, Brilla has a deep emphasis on helping children, and the adults with whom they work, grow in the cardinal virtues of courage, justice, wisdom and self-control. Mr. de Nicola and his wife, Christie, invested in the school's start-up, and Mr. de Nicola joined the founding board to lend his talents and wisdom.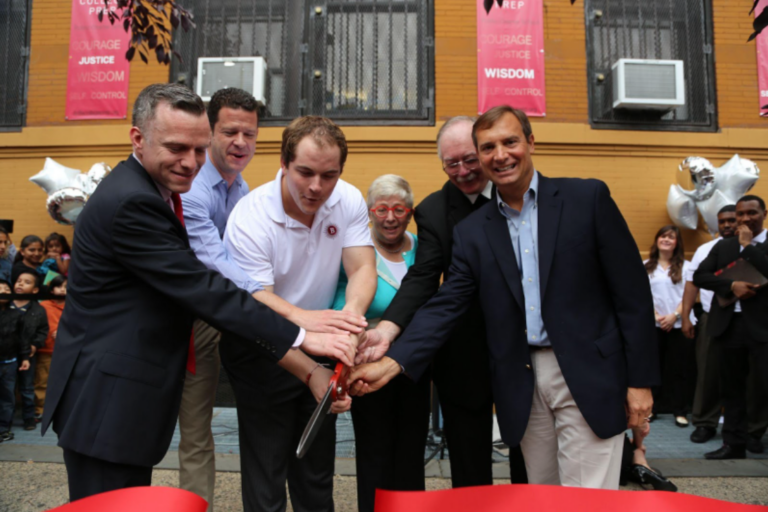 Starting with 200 kindergarten and first graders, Brilla now serves 1600+ children (and counting) in kindergarten through eighth grade across five campuses. At full capacity, the Brilla Schools Network will serve 3,875 children across ten campuses in The Bronx and Paterson, New Jersey. Brilla's transformational work on behalf of children, their families, and their communities would not have been possible without Mr. de Nicola's initial vision and continued investment–and the support of so many other benefactors.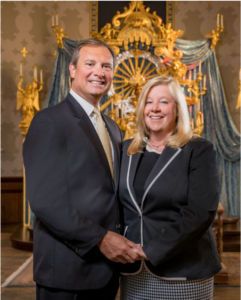 Anthony J. de Nicola, Chairman of Welsh, Carson, Anderson & Stowe
Anthony J. de Nicola served as a founding board member of Brilla College Prep from its inception until 2019, when he became an Advisory Board Member. Mr. de Nicola, along with his wife, Christie B. de Nicola were instrumental in the vision, planning, founding, launch and growth of Brilla. They have been essential partners in the success of our school, key benefactors along the way, and they continue to provide invaluable leadership and support.
Mr. de Nicola is Chairman of Welsh, Carson, Anderson & Stowe, a New York private investment firm, which manages over $30 billion in its various funds. Mr. de Nicola joined WCAS in 1994, he has served on the firm's Management Committee since 2000, he was appointed President in 2007 and Chairman in 2021.
Mr. de Nicola earned his BA degree from DePauw University, where he graduated summa cum laude with an economics major and a minor in computational mathematics. Mr. de Nicola also earned an MBA with distinction from the Harvard Business School.
Mrs. de Nicola graduated from Ferris State University and pursued her paralegal career in New York and Boston, prior to devoting full-time attention to raising her three children. Mr. and Mrs. de Nicola reside in Englewood, Florida.