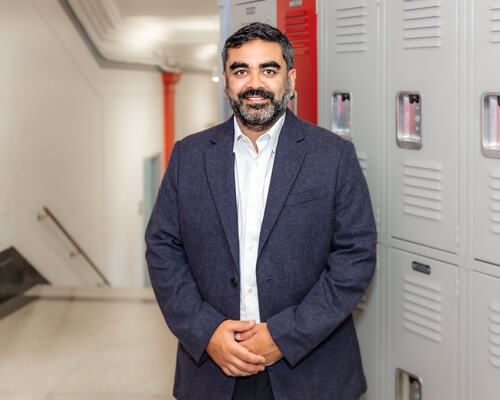 Instructional Coach - STEM
Dan Mejias joined the Brilla Schools community in 2023 as the STEM Instructional Coach for Brilla Veritas Middle School. After completing his undergraduate studies at Harvard University, he taught for 7 years at two Catholic high schools in New Jersey and 4 years in a public middle school here in the South Bronx. Over the last 10 years, Dan Mejias has worked as a math instructional coach at a charter school in Harlem and an educational consultant across the 5 boroughs. He is excited about his return to the South Bronx where he was born, where his parents were born and raised, and where his grandparents immigrated to after leaving their home in Puerto Rico. When away from the Brilla Schools community, Dan Mejias can often be found watching, coaching, and playing soccer, a passion of his since he was 5 years old.
- Intelligence plus character - that is the goal of a true education. - Martin Luther King, Jr.
Contact Daniel Mejias at
daniel.mejias@brillaveritas.org