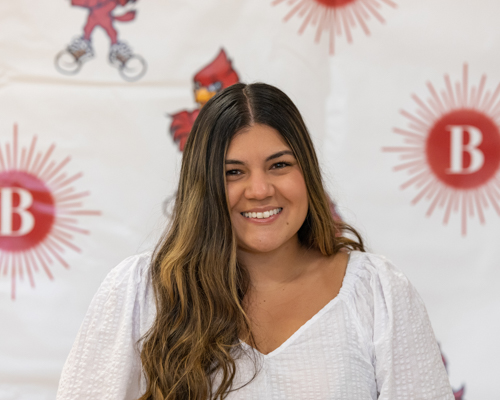 LEARNING SPECIALIST
Stacy Peralta joined the Brilla team as a Learning Specialist in 2022. Ms. Peralta graduated from Johnson C. Smith University, a historically black university in Charlotte, N.C., with a B.A. in Interdisciplinary Studies with concentrations in Elementary Education and Psychology. During her undergraduate career she played D2 college softball. Ms. Peralta is currently pursuing her MAT in Childhood Urban Education and Special Education at Monroe College. Ms. Peralta is a New York native and has spent much of her professional career serving the community. Prior to Brilla, she worked with the NYC Department of Education. Ms. Peralta loves to travel, play sports, and spend time with loved ones.
Ahuwale ka po'okela i kau hana ia ha'i
It is through the way you serve others that your greatness will be felt.
- -Hawaiian Proverbs
Contact Stacy Peralta at
Stacy.peralta@brillacollegeprep.org