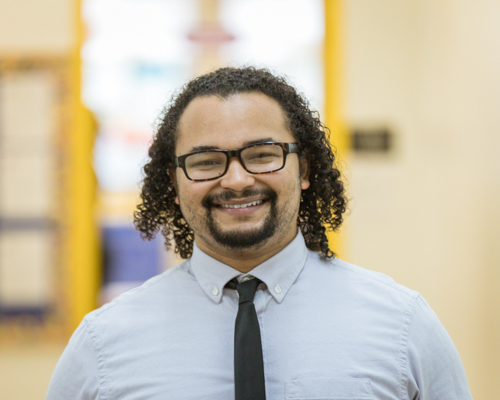 MATH CONTENT AND INSTRUCTIONAL LEAD
Jared Crean joined the Brilla Veritas team as a teacher in 2018 and is now a Math Content and Instructional Lead. He graduated in 2013 from Brown University with a degree in Psychology. Mr. Crean also received a Master of Arts in Teaching at Brown in 2014. He has taught for six years in Rhode Island and New York City. As a huge sports fan, Mr. Crean loves playing basketball and watching one of his idols Lebron James win championships and use his platform to speak out on social injustice. Mr. Crean also loves the color purple and taking walks in the park with his 8-month-old son.
"Darkness cannot drive out darkness; only light can do that. Hate cannot drive out hate; only love can do that."
- Martin Luther King, Jr.
Contact Jared Crean at
jared.crean@brillaveritas.org