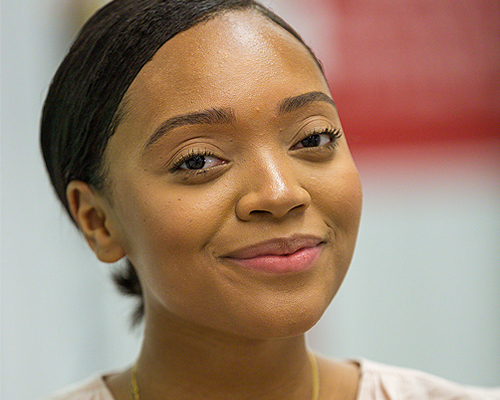 ASSISTANT PRINCIPAL OF LITERACY
Milan Flynch joined the Brilla team as a teacher in 2016. She graduated from Syracuse University, where she received a Bachelor of Science in English and Women and Gender Studies. At Syracuse University, Ms. Flynch developed a passion for education when helping high school students prepare for the SAT. After college, she interned with Teach For America, which led her to join the TFA New York Corps and began teaching in East Harlem. Ms. Flynch then got her masters in Early Childhood and Special Education from Hunter College. Ms. Flynch loves to go on long walks, go to music concerts, and spend time with her friends and family.
Success is liking yourself, liking what you do, and liking how you do it.
- Maya Angelou
Contact Milan Flynch at
milan.flynch@brillacollegeprep.org