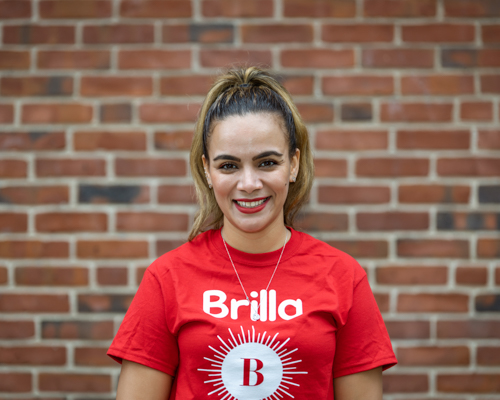 FOUNDING PRINCIPAL
Zoranlly Burgos joined Brilla College Prep as a founding kindergarten teacher in 2013, was the Founding Principal of the second Brilla elementary school, Brilla Veritas, and is now the Founding Principal of Brilla Caritas opening up in 2020. Her earlier years were spent tutoring a range of students from kindergarten through college in all subjects with Kaplan Tutoring for over 12 years. Ms. Burgos holds a B.A. in Spanish from the Honors Program at The City College of New York, a Master of Arts in Teaching from Relay Graduate School of Education, and an extension in Special Education from Fordham University. She joined Teach for America in 2011 and has lived the mission of closing the achievement gap ever since. She was a kindergarten teacher and a Spanish Specials teacher at East Harlem Scholars Academy. At Brilla, Ms. Burgos has had many roles, including the Reading Content Specialist, the Summer in the City Program Director, the First Grade and Reading Content Lead, the Principal in Residence in the Fisher Fellowship, and the English Language Learners Specialist. As a trailblazer for her family, Ms. Burgos is excited to continue to give back to the community where she grew up—the Bronx. She enjoys crafting and spending time with her two sons, Jordan and Jonah.
"You have brains in your head. You have feet in your shoes. You can steer yourself any direction you choose. You're on your own. And you know what you know. And YOU are the one who'll decide where to go…"
- Dr. Seuss, Oh, the Places You'll Go!
Contact Zoranlly Burgos at
zoranlly.burgos@brillacaritas.org