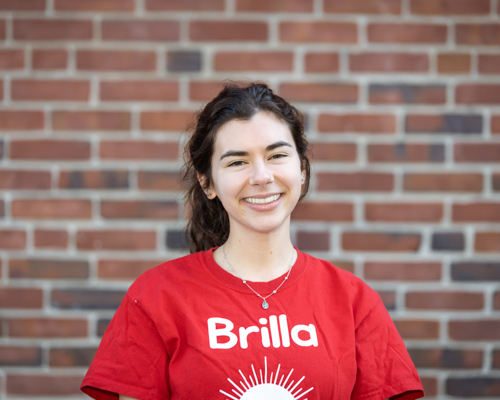 SETON TEACHING FELLOW
Margaret Ann Allen joined the Brilla team as a Seton Teaching Fellow and this is her first year. She will be working with 1st grade! She graduated from Auburn University in 2021, where she received a bachelor's degree in Global Studies. Ms. Allen has always loved working with children and taking opportunities to serve others. She is excited to be at Brilla this year. Ms. Allen enjoys spending time with friends and family, painting, and traveling!
Start being brave about everything.
- St. Catherine of Siena
Contact Margaret Ann Allen at
margaret.allen@brillacaritas.org